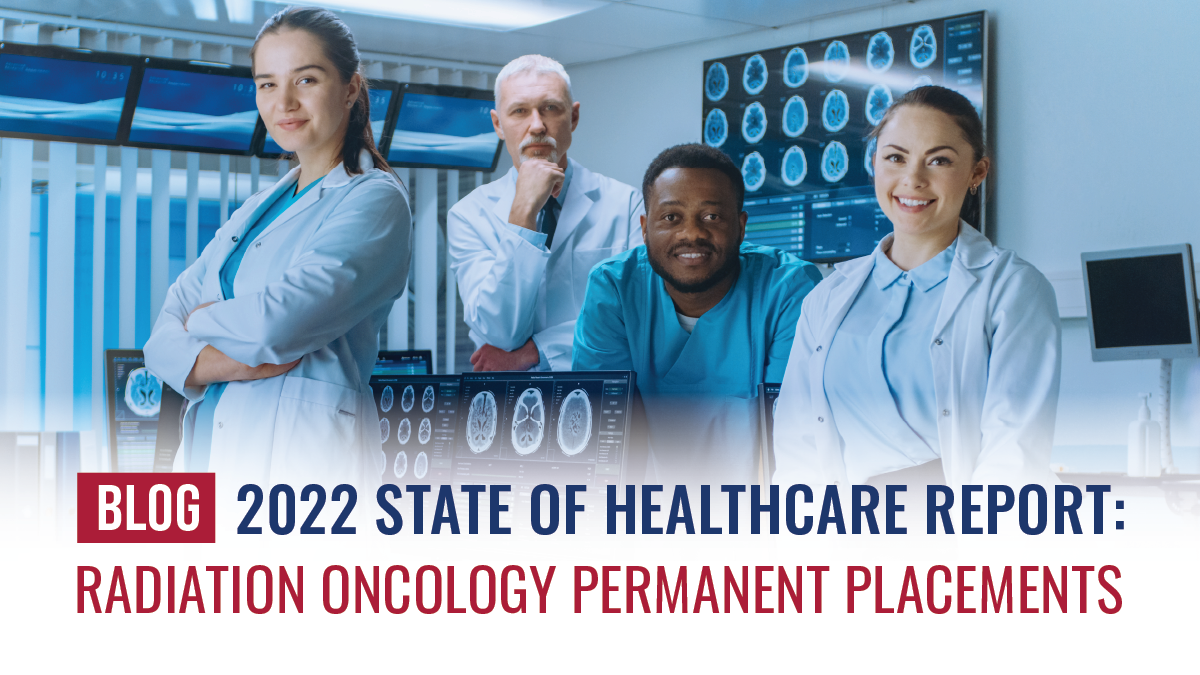 2022 State of Health Care Report: Radiation Oncology Permanent Placements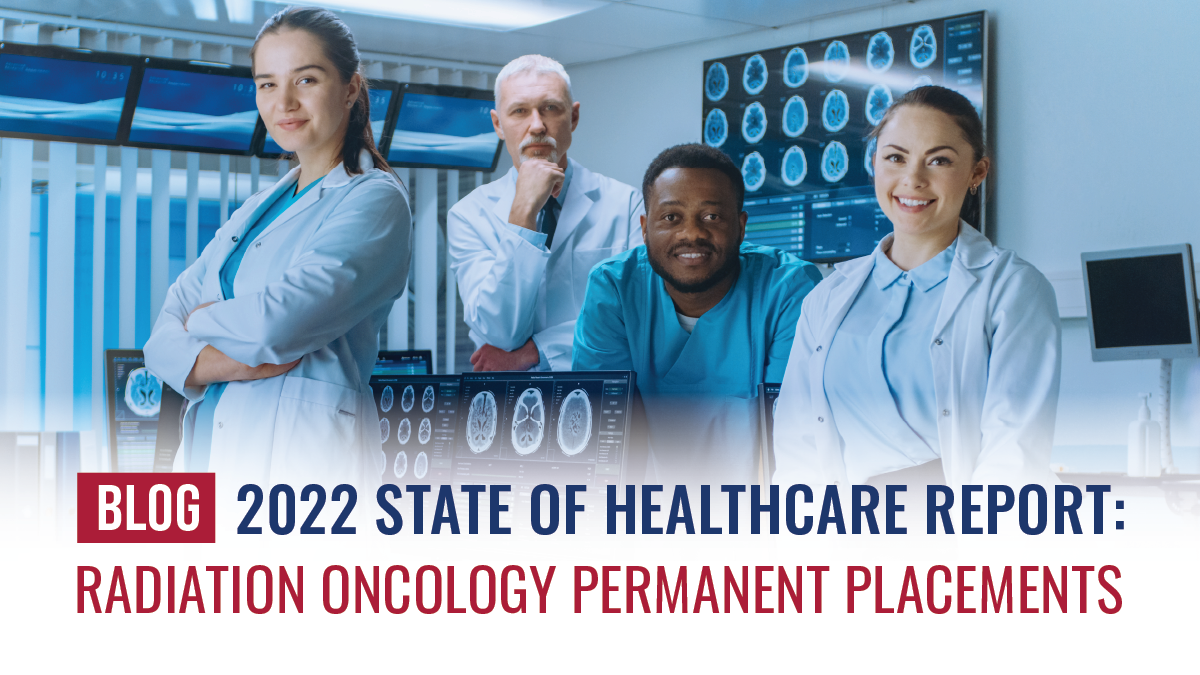 Like most health care sectors, jobs within the radiation oncology division have experienced big changes since the Covid-19 pandemic began. Health care facilities are looking for qualified candidates to fill vital permanent roles—and competition is thick to snatch up the best talent. Nando Ramos, Executive Recruiter of Radiation Oncology at Epic Specialty Staffing, brings over 20 years of experience to the table. Here's what he's seeing in the field, including expected trends for the rest of 2022.
It's a Candidate-Driven Market
If you're a qualified candidate with a desire to fill a full-time radiation oncology role, you'll likely have an advantage in today's job market.
"With the conversations I'm having with healthcare facilities, we're seeing that it's definitely a candidate-driven market at this point," says Mr. Ramos. "This is probably the busiest we've been on the permanent side in terms of needs and not having the candidates to fill the positions."
The biggest shortages are currently being seen within radiation therapy. But as busy as things have been, Mr. Ramos thinks that it's a limited window that will likely stabilize by the end of the year.
Person-to-Person Recruiting Is Crucial
When permanent radiation oncology positions do open up, most health care facilities are hungry to fill those roles.
"We still have to do it the old-fashioned way as far as reaching out and doing person-to-person recruiting," says Mr. Ramos. "We always think that business is done between people. Even though we use text messaging, social media and email, we still have to reach out and touch people."
 It's especially important since much of the recruiting industry is referral based. Given the tougher market for employers, Mr. Ramos adds that taking a proactive role is essential.
 "We used to be able to post a job and get three to five interested candidates almost immediately," he says. "Now it's limited. We'll send an email to 1,000 people, and maybe five will respond."
 This can be a positive thing, depending on how you look at it. For one, it gives qualified candidates the opportunity to be more selective in where they go. This could allow for more authentic job placements—when a candidate says yes to a permanent position, they're likely very invested.  Mr. Ramos works hard to be the bridge that connects the best candidates with in-need facilities.
 Epic Specialty Staffing also has a deep client base and long-lasting relationships with both clients and candidates.  "We're different than most staffing agencies," he says. "We're very specific, we listen to our client's needs and most importantly, we provide value. We do background checks, provide references and go above and beyond in terms of sourcing candidates."
Recruitment Starts Early
Developing and maintaining a positive and engaging company culture is key. For most health care facilities, it's all about making a positive, lasting match. Mr. Ramos says that personality is becoming increasingly more important.
"They're looking for sharper, more innovative, outside-the-box thinkers, which represents a generational change," he says, adding that age isn't the defining factor. Instead, it's perspective and attitude. "It's not the same old dinosaur mentality."
Mr. Ramos is seeing more and more facilities making offers to candidates before they've even graduated. Many are also sweetening the deal with sign-on bonuses and other incentives to lock things down early.
"Five years ago, I used to feel bad for students because there weren't nearly as many jobs," says Mr. Ramos. "Now they can pick where they want to go."
Epic Specialty Staffing is doing the legwork to tap into this candidate pool. This includes building authentic relationships with college students early on. Ramos helps them fine-tune their resumes and provides them with interview tips, even if he can't find a role for them. For him, it's more about cultivating relationships that could prove fruitful later down the line.
We'll have to see how the rest of 2022 plays out in terms of permanent placements within radiation oncology. Right now, it continues to be a candidate-driven market. Epic Specialty Staffing is here to connect top talent with health care facilities that need qualified team members.