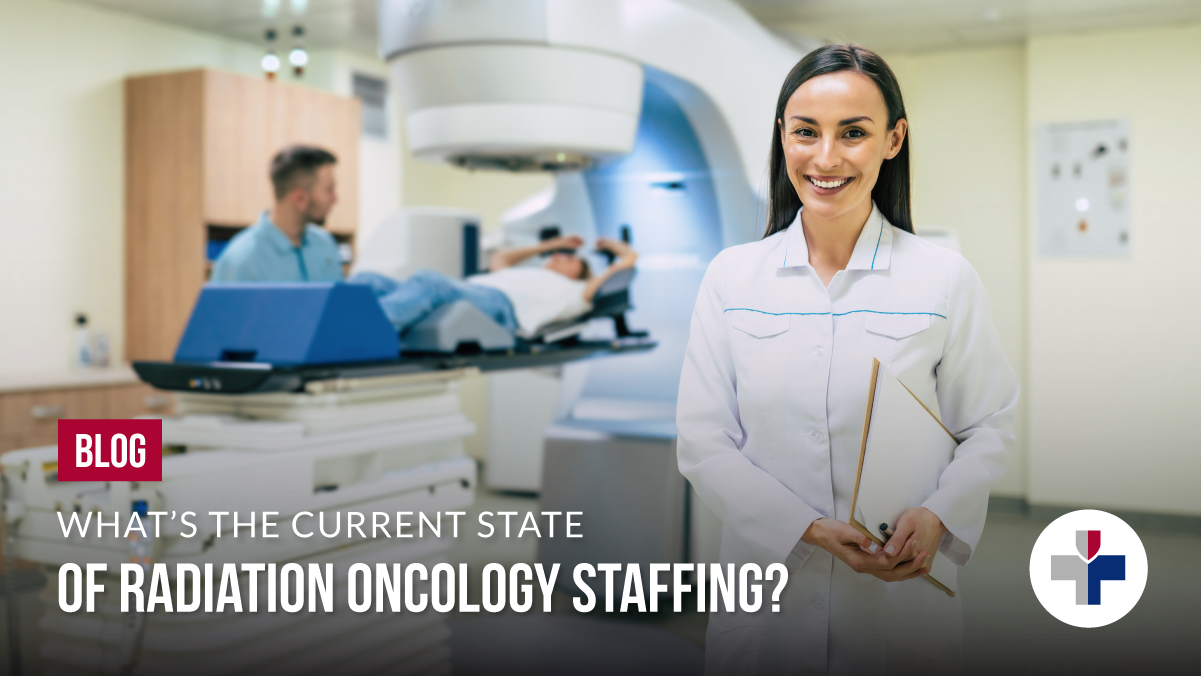 What's the Current State of Radiation Oncology Staffing?
Radiation oncology recruiting is a unique subspecialty. Whether we're talking about permanent placements or locum positions, staffing firms need to have a clear understanding of what the market looks like. This is especially true now. The healthcare industry has been rocked by the Covid-19 pandemic — and health centers are having to navigate a whole new landscape.
Staff shortages were present before the pandemic, but Covid-19 exacerbated the issue and fueled worker burnout across many healthcare sectors. Even when the pandemic fully subsides, many of the effects it has had on the healthcare workforce will persist, according to the Assistant Secretary for Planning and Evaluation (ASPE). Health systems have a lot on their plate, but we're here to help lighten the load.
"I think it's going to be a really busy year," says Carl Newcomb, a longtime radiation oncology consultant with Epic Specialty Staffing, an Epic Staffing Group company. "The last couple of years have been incredibly busy. I think we're going to continue seeing that trend."
Newcomb adds that more and more health centers are being built, and they need as much help as possible finding qualified candidates so they can run efficiently. Here's the current snapshot of radiation oncology staffing.
The Market is Competitive
Newcomb says radiation oncology isn't just a tight market. Technological developments are also turning it into a highly specialized one, especially on the locum side. A big challenge for health centers is finding candidates who have the skills to jump in and hit the ground running. Education and training can go a long way.
"It's about finding the right person for the right hospital to make sure they can walk in there and be the best fit," says Newcomb. "Across the board, we're definitely still seeing shortages." Locum radiation therapists are in particularly high demand.
Getting People to Relocate Can be Tough
Epic Specialty Staffing specializes in filling the full scope of critical radiation oncology positions — from therapists to interim and permanent leaders. That often involves casting a wide net and looking for qualified candidates from all over the United States. When we find them, the position may require them to relocate. Critical access hospitals are a great example.
"Trying to find people who want to relocate isn't always easy," says Newcomb. "People are hesitant for all kinds of reasons."
That may include economic conditions and financial reasons. Being able to offer a competitive compensation and/or relocation package can help facilities make a hire, if that's possible. Facilities that have newer technology also tend to stand out and attract top talent. Radiation oncology recruiting often requires thinking outside the box by determining the "why" behind any given candidate's job search, whether it's money, location, career growth, technology, or a multitude of other reasons.
For Candidates, Education is Important
The more experience a candidate has, especially around relevant technology, the better. Those who are fresh out of school may still have a leg up.
"Right now, a lot of radiation therapists are getting offers right out of school because people are willing to train them," says Newcomb. "That's something that's becoming more and more common right now."
At Epic Specialty Staffing, we look at the big picture. We're not just placing candidates in their next gig — we're building relationships and thinking about their long-term career trajectories.
"The one nice thing about radiation oncology is that there's a lot of room for growth," says Newcomb. "You can go from radiation therapist to dosimetrist and then continue climbing up and up."
Whether you're a candidate looking for a locum or permanent radiation oncology position, or are a healthcare facility with critical positions to fill, Epic Specialty Staffing is here. As an Epic Staffing Group company, we're leaders in the radiation oncology recruiting space. We understand the importance of personalized recruitment efforts. Reach out to us today to get started!