I wanted to share the attachment of our team's final goodbye to Dorothy last week.  She was a real help and professional through and through.  We enjoyed her time here at Ft Worth Cancer Center.  We thank Epic Specialty Staffing for the pristine experience of locum coverage.
I worked with Ozge when she was at the College Network and I was a client at the American Nurses Association. She worked hard to become very knowledgeable about my business and focused on adding value to the business and revenue growth. In addition, she brought a strong sense of integrity, reliability and commitment to the relationship and was a pleasure to work with. Ozge would be an asset to any organization as an employee or business partner.
I had the pleasure of working with Ozge for about 2 years and cannot say enough regarding her ability to build relationships with clients, assist them in uncovering/discovering their needs, and providing solutions that enable their business to grow. Ozge brings wonderful energy to every environment she enters which positively impacts those around her.
Ozge is a difference-maker to an organization. Ozge has an ability to charm and delight everyone and then she moves through the obstacles that confound others and delivers solutions and results. While I directed the Management Recruiters/Sales Consultants and Radlogix divisions for CDI I had a unique vantage point to observe the stars of Today's Staffing where Ozge was at the top of her game. She is the ultimate professional who operates full throttle but balances that effort with intelligence and compassion to enlist others to join her team. I loved the combination she brings which is almost spiritual and ultimate business warrior. Give me 20 Ozge's and Id conquer the world. I would at least start with this one. My highest recommendation goes to this incredibly talented individual.
For me the best thing is that you work very well with HR. I don't have to worry about paperwork. Epic Specialty Staffing team does just that!
We have worked with the Epic Specialty Staffing team on multiple personnel needs with much success. I appreciate their willingness to "listen first" and truly understand who we are and what we need with each placement.
Ozzy was responsible for bringing in several strong leadership candidates last year and was a great partner to me. Epic Specialty Staffing (Ozzy's employer) has a master agreement with the system for interims and interim-to perm engagements.
Thank you, Ozzy, and thank you both for allowing me to connect you!
Ozzy,
I was very impressed with the candidates you sourced to us and how quickly it happened.  I look forward to working with you all again in the future, as you all were very impressive.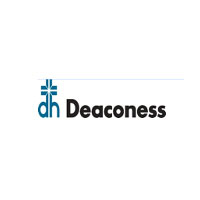 Ozzy,
….. Both our CFO and I appreciate your support and helping us during this critical assignment.  I will always keep Epic Specialty Staffing in best regards and again, thank you for your partnership.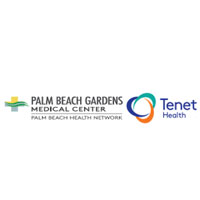 Thank you, Ozzy, you really took the time to listen and ask all of the right questions in order to deliver a highly qualified candidate.  Much appreciated.  I feel better knowing we have you working on our behalf.
Thanks Ozzy. We couldn't be more delighted. We appreciate the partnership on both the Interim and permanent placement and will always keep you in mind for other needs.
Ozzy has helped me on numerous occasions in the past fill clinical roles at a very cost-effective rate, but with the highest caliber candidates.
I'm confident in saying her research on our needs will be second to none. I can also attest to her lightning-quick actions when something may unintentionally go awry.
I am very happy to connect you both in hopes of filling some of Penn Highlands needs!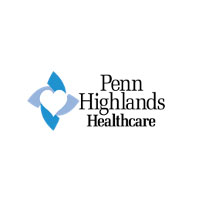 I have found Epic Specialty Staffing to provide excellent service, with higher levels of candidate vetting than any other firm.   Their "search quest" information has proven to be of great value to our hiring authorities when selecting the "best fit" candidates for our culture. Epic Specialty Staffing representatives supporting our executive search and interim leadership needs, led by VP Ms. Ozge Denizli, are friendly and make accommodations to meet our unique recruitment needs.
The employees we have selected through the recruitment services of Epic Specialty Staffing have proven to be highly engaged contributors to our organization.
Working with Epic Specialty Staffing has been a wonderful experience and I am still working in the first place you placed me. It is a great position with terrific benefits, thank you James!
Our relations with Epic Specialty Staffing have been exemplary, especially since I've had the opportunity to work with Ryan. I have been grateful for his friendly demeanor and desire to help in any situation, no matter what time or ridiculous hour I call. I have worked with other clients of ours and recommended Epic Specialty Staffing and will continue to do so.
We have worked with the Epic Specialty Staffing team on multiple personnel needs with much success. I appreciate their willingness to "listen first" and truly understand who we are and what we need with each placement.
"Always available, follow through was great and the candidates presented were qualified for our position. I give my highest recommendations to Epic Specialty Staffing."
You are well respected by our therapists who worked for you in the past and your honesty with our CEO and CNO while I was out of town was valued. You are a straight shooter and I will have no hesitation to work with you as needs surface in the future. You care about your work and performance which is impressive and very important to me. Stay your course and be well.
The vetting of the candidates and the background check was perfect. The communication was excellent.
Bill had a very in-depth understanding. He took the time to cater to our needs. He went beyond the surface to find us a perfect candidate.

The knowledge of my recruiter, for the industry is fantastic. She knows the field and she knows the details and was able to describe the candidate perfectly.

It was very simple and easy process working with Epic Specialty Staffing.

Carl Newcomb is the only recruiter I will work with. Talked with him for over a decade ago. Ever since I used him exclusively, I won't work with anyone else. Excited to work with Carl on more projects.
Thanks to Epic Specialty Staffing we received someone quickly and she was the perfect fit.

You (Epic Specialty Staffing) are (is) very proactive. Very flexible to meet our needs.
The ability to get a candidate at the last minute.
For me the best thing is that you work very well with HR. I don't have to worry about paperwork.

"Everyone has always been great! Super responsive and make great matches. I always feel like you are really working for me and not just to make money for Epic Specialty Staffing." – Becky T., Director of Radiation Oncology
---
"The timeline we had for implementing locum tenens staffing was very short. Epic Specialty Staffing did everything possible to assist us in meeting that timeline and was successful in doing so." – Hospital Director of Oncology.
---
"Honestly, I have found your work to be the best in our industry. Your broad understanding of the industry knowledge is first class, with your involvement in the industry; you know the players and the companies. I respect your intelligence, work ethic, communication skills, integrity, and whatever non-teachable skills that are truly required to be a "Subject Matter Expert". You have ID positions and candidates better than any other group I have worked with. You have delivered high-value solutions. I will continue to work with you." Greg S., Senior Corporate Recruiter
---
"We have worked with Epic Specialty Staffing for years. They have taken the time to know us, our culture and our expectations of those we seek to recruit. As a result, they routinely bring before us outstanding candidates for consideration who are not only technically competent, but who fit well within the values and culture of our organization." RS, Corporate Vice President, Human Resources, ——- Health System
---
"Working with Epic Specialty Staffing was terrific. The Epic Specialty Staffing staff found us great physicists to help us at a time our Department was undergoing major construction. We needed to do very little training and found their confidence and expertise invaluable. Thanks Epic Specialty Staffing!" Cindy, University of —- Radiation Oncology Department
---
"I was extremely impressed with the organization and the professionalism throughout the entire process, and I will without reservation contact Epic Specialty Staffing with any future needs." Kevin, Executive Director ——- Regional Cancer Center
---
"I have enjoyed my experience working with Epic Specialty Staffing Medical OEM Services ; very responsive professional and best in class." – Jeff Dalton, President and COO  reLink Medical